Williamsburg Area Bike Rides
A Guide to Cycling Routes in and around Williamsburg, Virginia
by the Williamsburg Area Bicyclists
NEW!  Newly revised March 2016 with full color maps and updated routes!  Now includes a USB Flash Drive containing printable Cue Sheets and Maps, as well as GPS navigation files!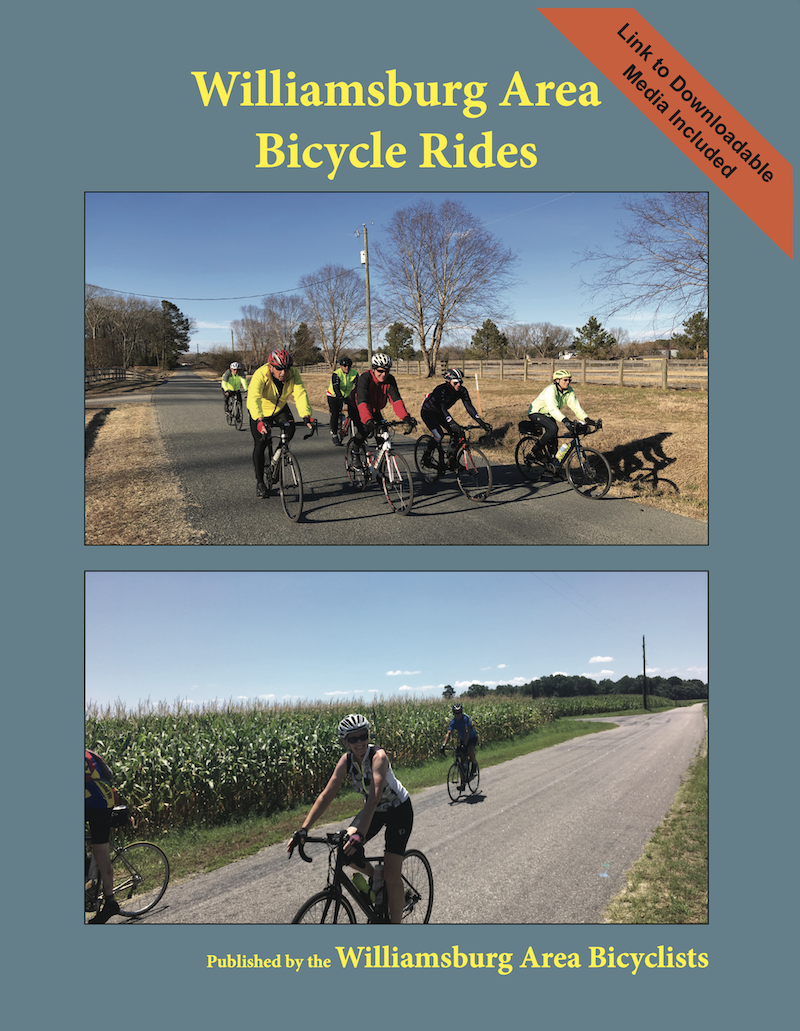 Williamsburg Area Bike Rides offers 26 bike routes in and around the Williamsburg, Virginia region. Grab this guidebook, put on your helmet and hit the road on a tour loaded with extraordinary scenery and fascinating history. These carefully designed tours, which range from 5 to 63 miles, offer:
Professionally designed maps

Detailed cue sheets, many with route distance options 

Difficulty classifications

Local attractions, history, festivals and events

USB Flash Drive containing printable cue sheets and maps, as well as GPS navigation files in both GPX and TCX format.
Online Order Form (pay via Paypal, credit card or check)
NOTE: If you live in the Williamsburg Area, you are encouraged to purchase at one of the area bicycle shops (Bikebeat, Bikes Unlimited or Contes) in order to avoid shipping costs!
Sample Pages
 Table of Contents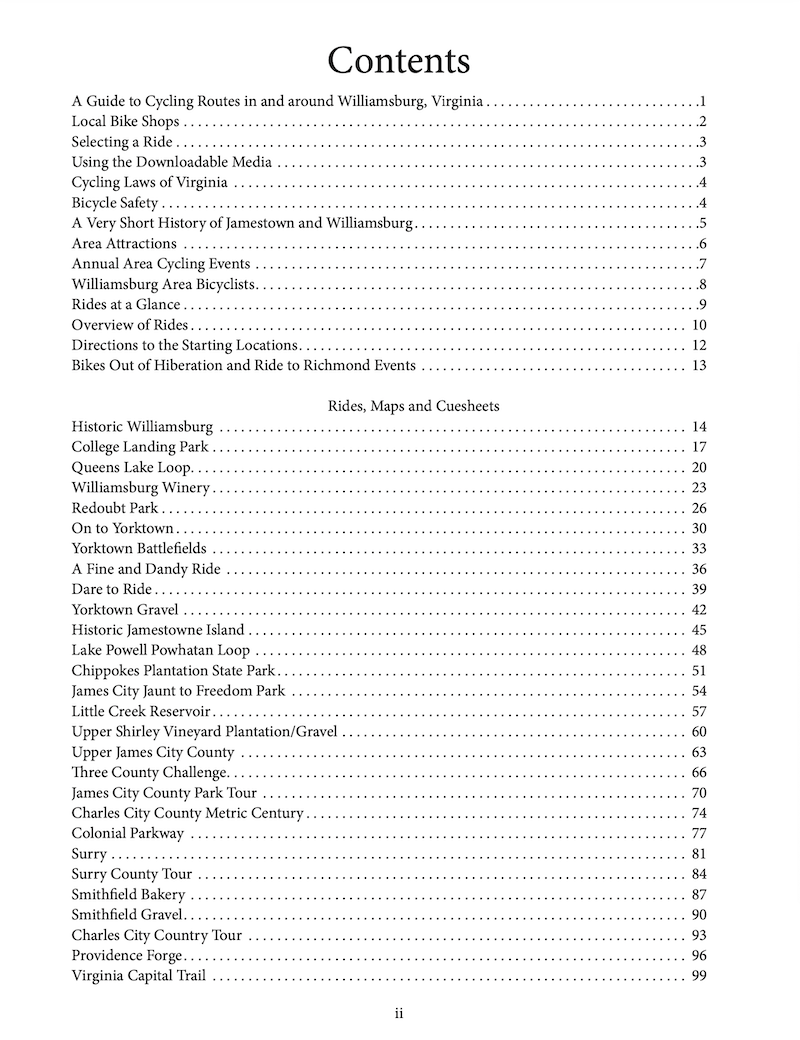 Overview of Rides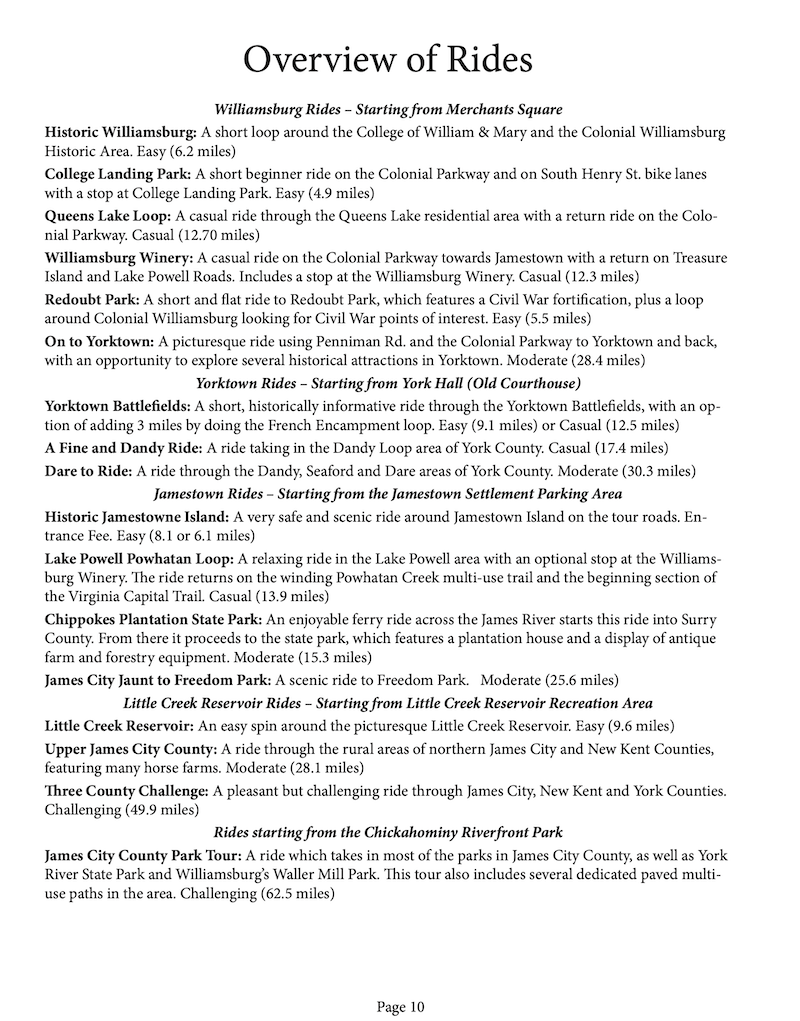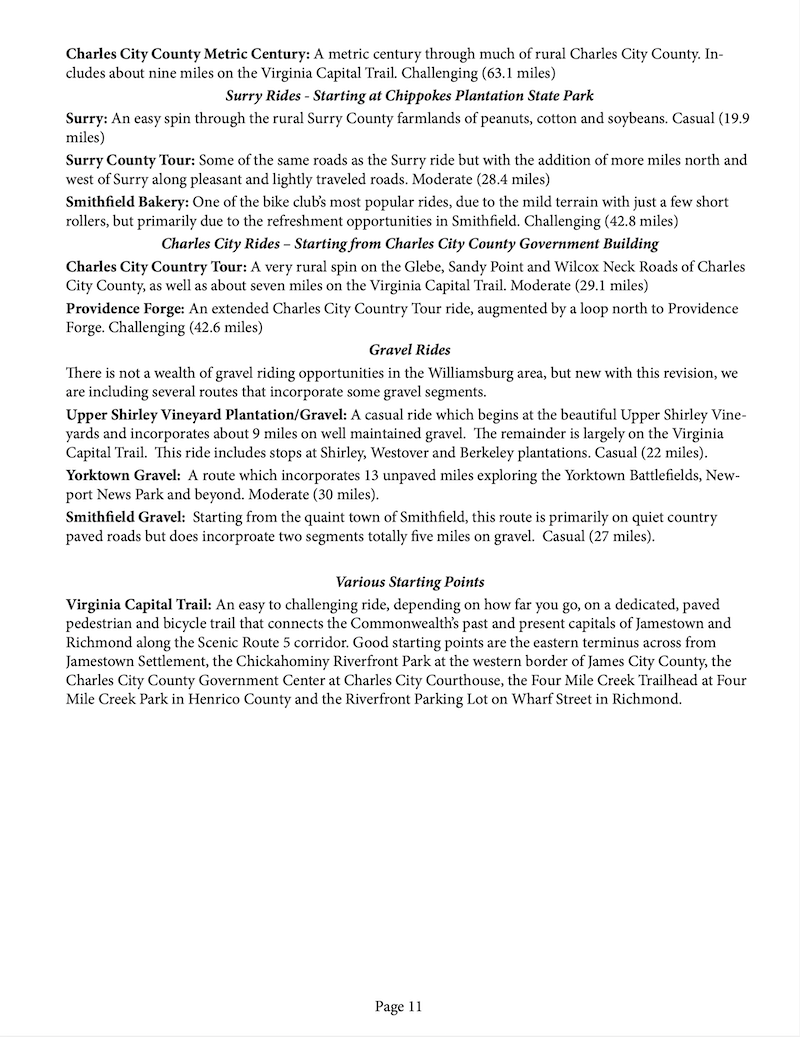 Example Route.  Each route contains three pages - route overview, detailed map and cue sheet.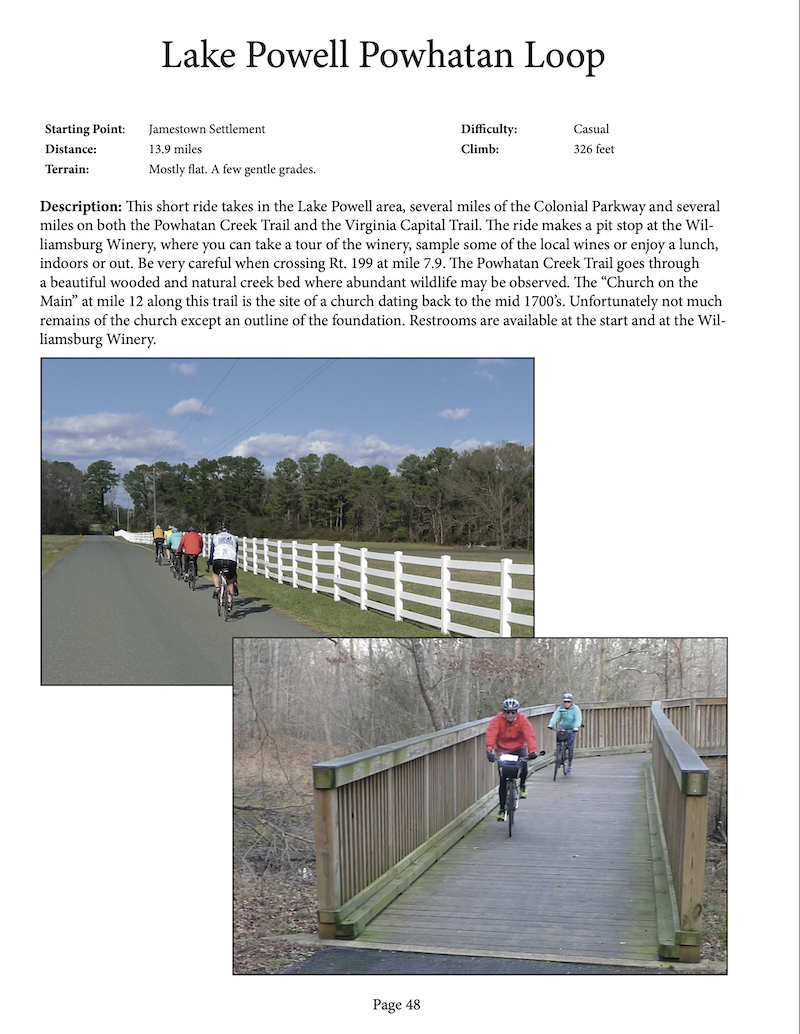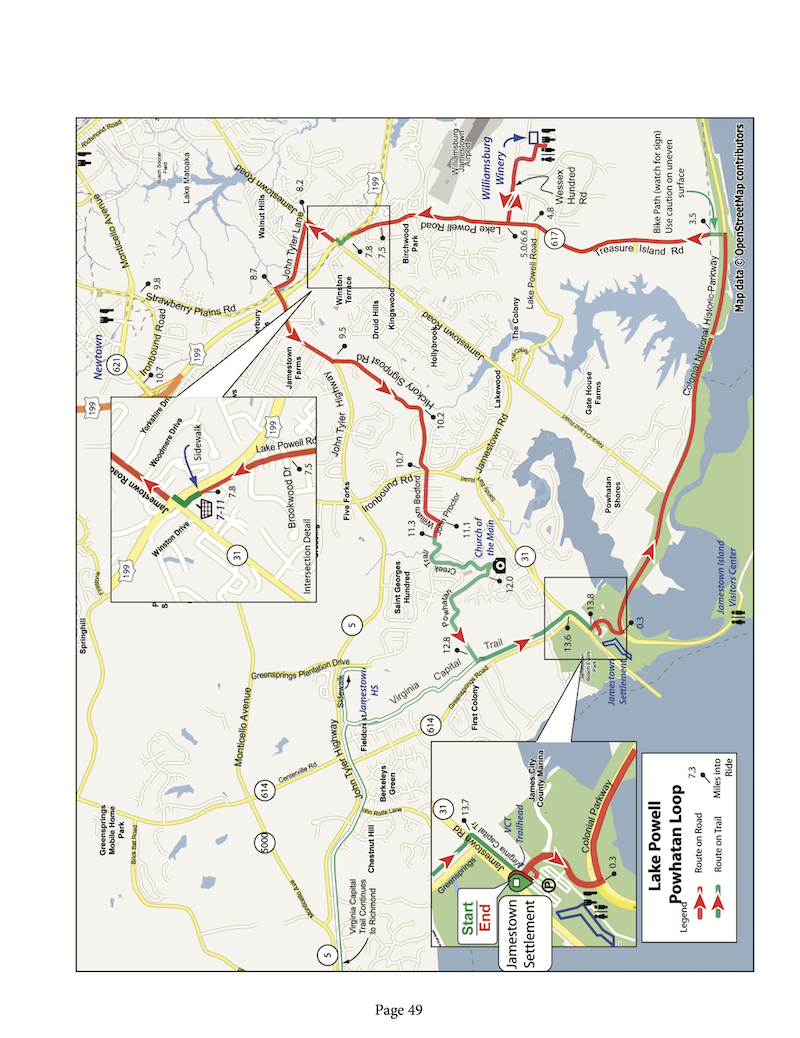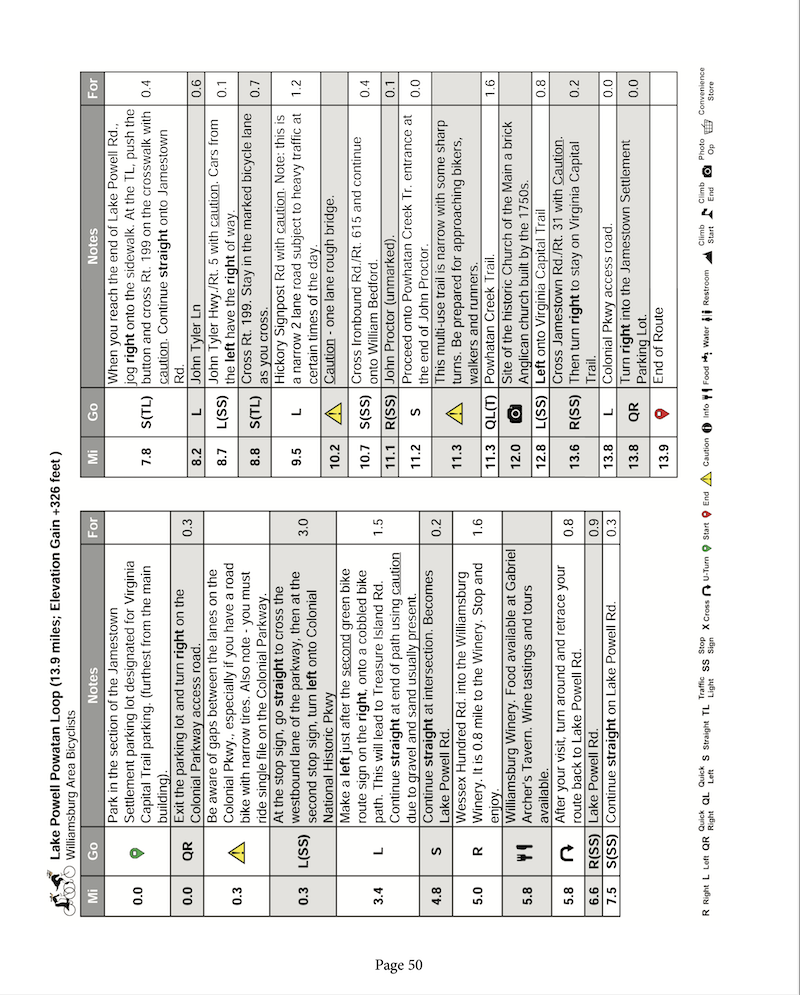 Back Cover